These are the pricing plans for the Full B1 Intermediate Level Course.
If you wish to enrol, please click here.
We have two types of pricing plans as well as individual tutoring in 3 different versions.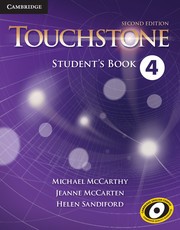 For any plan and level:

Touchstone Online Course Material for the CLMS - Digital: 57€
Note: the Online Touchstone Course Material is valid on the CLMS for one year. Nevertheless, there are downloadable PDFs throughout the Course for students to keep all of the language summaries.
***
Pricing plans for Level B1:
Blended Face to face
In this Plan people attend classes at our school for 2 hours either once a week or in two 1 hour sessions. The other 1h30 or more of English practice is done on the CLMS. The Course is designed for 3 Modules of 12 weeks each.
Enrolment Fee: 20€
Price per Module:140€ (can be paid in 2 instalments)
3 Modules paid at once: 399€
To enrol in course click here.
Fully Online Practice (no online classes)
In this plan people have total flexibility to complete the Touchstone Course material in more or less time. The Course can last up to one year. There are no classes and the student does not belong to a group. The teacher guides and encourages progress on the CLMS, interacting with student and giving feedback.
No Enrolment Fee
Price per Module: 69€
3 Modules paid at once: 197€
To enrol in course click here.
Either in this case or in any other case, students can book a one on one session with a tutor. These can be of 3 different types:
One on One Online (Skype) or Face to Face: 20€ per 45 minute to 1 hour session
Online Package of 10 Skype Sessions: 180€
Online 4 Express Sessions: 35€ (maximum time – 2 hours: divided in half hours)
***
Note - Whenever possible we prefer payments to be made by bank transfer